Salesforce Comic Campaigns


To increase awareness of Salesforce products and thought leadership, I created comic campaigns for the Industries and Service Cloud teams.

At the outset of the Industries team project, I interviewed the General Managers of six major product lines (communications, financial services, government, healthcare, manufacturing, retail) to understand the major technological shifts occurring in each industry. I then wrote and illustrated 18 comics that visualized these disruptions.

The comics were featured at two executive offsites, published on the Salesforce blog and on Business Insider (the comics have been viewed a cumulative 150k+ times), and are currently used in sales materials. I also produced Salesforce notebooks containing the comics that were distributed to staff.
For the Service Cloud project, I interviewed the VP of Marketing for Service Cloud. I am currently producing 12 comics that highlight the plight of the customer service agent under common management practices. You can see the evolution of a comic and a few finished cartoons below.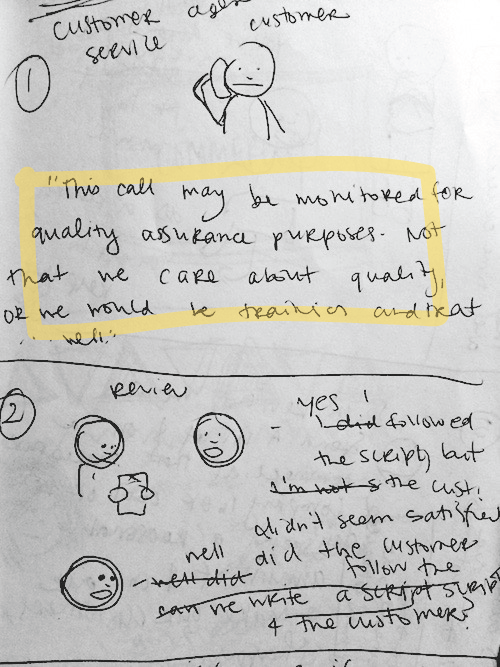 The Healthcare Industry
The Plight of the Customer Service Agent